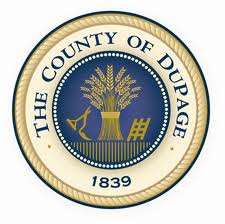 The Daily Herald is reporting that the number of traffic tickets in DuPage County has decreased. But it's not because the police aren't enforcing the law. The recession is to blame. From the report:
Police officers wrote 149,977 traffic tickets in DuPage between July 2011 and this past June, according to data from the circuit court clerk's office. That's 16,905 fewer tickets than the previous year.

Jerome Siegan, a spokesman for the DuPage circuit court clerk's office, said it's the second consecutive year traffic violations countywide have dropped.
One would think that if the county is receiving less revenue from traffic court, there would be pressure on the police to write more tickets. But DuPage County police departments don't have the resources. Departments can't afford the personnel.
Police in Naperville, which is in both DuPage and Will counties, acknowledge the number of tickets issued by the department has fallen since 2009, when 27,780 tickets were written. City police issued 25,611 citations in 2010 and 21,596 last year.

"There has been a steady decline," Naperville Sgt. Gregg Bell said.

But Bell and other law enforcement officials say there are a variety of reasons the overall ticket count has dropped. One is that departments don't have the same level of staffing that they did several years ago.
Many departments have changed priorities due to budget constraints, including the dismantling of traffic enforcement units:
Addison police had a five-person traffic unit in 2009, when the department issued 5,183 tickets and 3,447 warnings, officials said. But because of a hiring freeze, the unit dedicated to traffic enforcement had to be reduced — and eventually disbanded — to help ensure the department had enough officers to respond to calls…

Illinois State Police say they also have been forced to do more with less because of a steady attrition rate. That's part of the reason why troopers are issuing fewer tickets…

Carol Stream Sgt. Brian M. Cooper agrees that the struggling economy has resulted in fewer vehicles on the road. He also believes the village's reputation for strict traffic enforcement, especially along North Avenue, is influencing motorists…

Some police departments, including Lombard and Wheaton, say their ticket numbers fell at a time when they were directing officers to focus on other enforcement activities.

Wheaton, for example, last year stepped up its efforts to prevent burglaries.
What does this mean for the driver who gets a ticket and a court date as opposed to a warning?
Do the math. If there are fewer tickets issued and a need for revenue, the prosecution would be expected to pursue violators more aggressively in court to collect revenue.