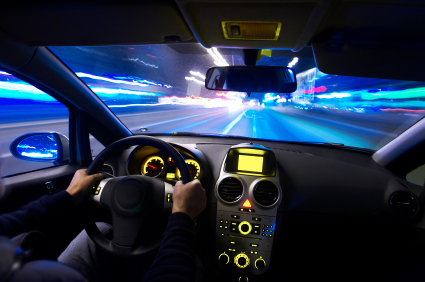 The state legislature added an important statute to the vehicle code in 2011. In response to a Chicago Tribune article that exposed how Cook County traffic court judges were going easy on speeders, Springfield lawmakers made it a crime to speed in excess of 30 mph over the limit.
The problem with the new law is that in the Chicago area, almost everyone drives more than 30 mph over the posted limit. In fact, a motorist who fails to drive that fast on the tollways is likely to be on the receiving end of honking and angry gestures.
But this is the law that was passed by the legislature and signed by the governor. State's Attorneys prosecute people for it and traffic court judges are bound to enforce it.
The potential penalty for speeding 31 mph over the posted limit is up to 180 days in jail and a maximum fine of $1,500. The offense is categorized as a Class B misdemeanor, which means it is treated as seriously as criminal trespassing, possession of cannabis (2.5 to 10 grams), harassment by electronic communications, etc.
A judge can sentence the offender to probation, community service, fines, and traffic school. There is no state agency that has tracked the sentences imposed by traffic court judges for these tickets. But most attorneys would agree that jail is seldom imposed.
But it has happened.
In the first year the law was in effect, probably no one went to jail. But that all changed when a defendant was sentenced to 120 days in jail for a speeding ticket in Cook County recently. This is a true story.
It remains to be seen whether speeding 31 mph over is a crime that can cause immigration problems. The United States government has legal authority to deny a person citizenship for criminal convictions, and that may implicate this type of speeding ticket.
Hiring a lawyer is now a necessity, because no one can predict what the judge is going to do on any given case.