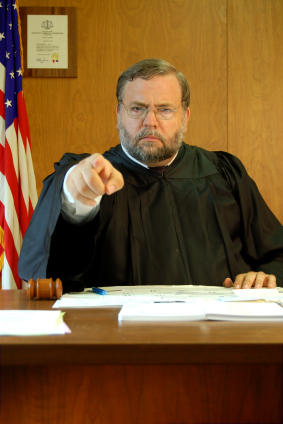 Illinois is one of the toughest states when it comes to a young person's driving privileges. In addition to the Zero Tolerance law, which suspends a person's driver's license for consuming alcohol before age 21, the Secretary of State has multiple laws it can use to take away your license.
In fact, a driver who is younger than 21 years old can suffer a serious penalty for moving violations even where no alcohol is involved.
As a general rule, a driver who is younger than 21 years of age will have his driver's license suspended for two tickets within any two-year period.
Whether the two tickets are issued as part of the same traffic stop (eg, on the same date) or 23 months apart, rule is that a driver who is 20 years old or younger will be suspended for two tickets during a 24 month time span.
The Secretary of State has authority to impose these suspensions pursuant to statute. The statute is found in the vehicle code at Section 6-206.
The law reads as follows:
The Secretary of State is authorized to suspend or revoke the driving privileges of any person without preliminary hearing upon a showing of the person's records or other sufficient evidence that the person:

***

Is under the age of 21 years at the time of arrest and has been convicted of not less than 2 offenses against traffic regulations governing the movement of vehicles committed within any 24 month period.
See 625 ILCS 5/6-206(a)(36).
So as you can see, the rules governing young drivers are very strict.
All too often, I get phone calls from young people or their parents after they receive a notice from the Secretary of State that their license is going to be suspended. This is a very serious issue because once the Secretary of State has suspended your license, if you are caught driving by the police, you will be arrested, taken to jail, and charged with a Class A misdemeanor offense. Not to mention that your vehicle will also be towed, and you will be charged several hundred dollars to have it released.
Driving while license suspended, 625 ILCS 5/6-303, is a misdemeanor offense with a maximum penalty of up to one year in jail. The maximum fine is $2500. Many people who go to traffic court are not aware of these potential punishments. They are shocked when the judge advises them that they can go to the county jail for a year.
Generally, if you are charged with driving while suspended, the judge presiding in traffic court will continue your case on the first court date if you show up without an attorney. The judge will require you to retain counsel to represent you.
If you knew the reason why the judge wants you to have a lawyer, you would be worried. The reason the court wants you to have an attorney is because the court wants to reserve the right to sentence you to jail. The Constitution says that a person cannot be sentenced to jail without representation. In those cases in which the judge continues the case for you to hire an attorney, he is doing so because he does not want your jail sentence to be reversed on appeal.
So basically, when the judge continues your case for driving while suspended, he is tacitly advising you that he has a jail sentence in store for you.
All of this trouble can be avoided, however, if you get an attorney to help you with your traffic tickets. A lawyer who is knowledgeable in Illinois traffic law can help you avoid a suspended license and all of the legal and financial difficulties that it causes.